NEW!

Your best option for learning to read and write Thai
This fantastic NEW! Learn Speak Thai Reading Writing and Pronunciation online course is your best option to succeed in learning how to read, write and speak Thai words with the correct pronunciation. It's the most clear, complete and comprehensive learn to read and write Thai course ever!

Teaches everything you need to know
The Learn Thai Reading, Writing and Pronunciation course covers all aspects of reading and writing in a simple, easy to follow way. Uniquely, the course teaches you how to accurately and correctly pronounce the words you write and read.
Lesssons have:
clickable text
audio visual slideshows
matching word and audio flash card games
printable writing guides and exercise sheets
The many exercises ensure that you understand and can apply every aspect of language taught in practice.
This is the world class reading and writing course Thai learners have been waiting for! It will teach you to read Thai, write Thai and speak the Thai words you are writing and reading with the correct tone and pronunciation.
The most complete approach to ensure your learning success
The course features comprehensive, simple to follow lessons covering all aspects of the Thai language.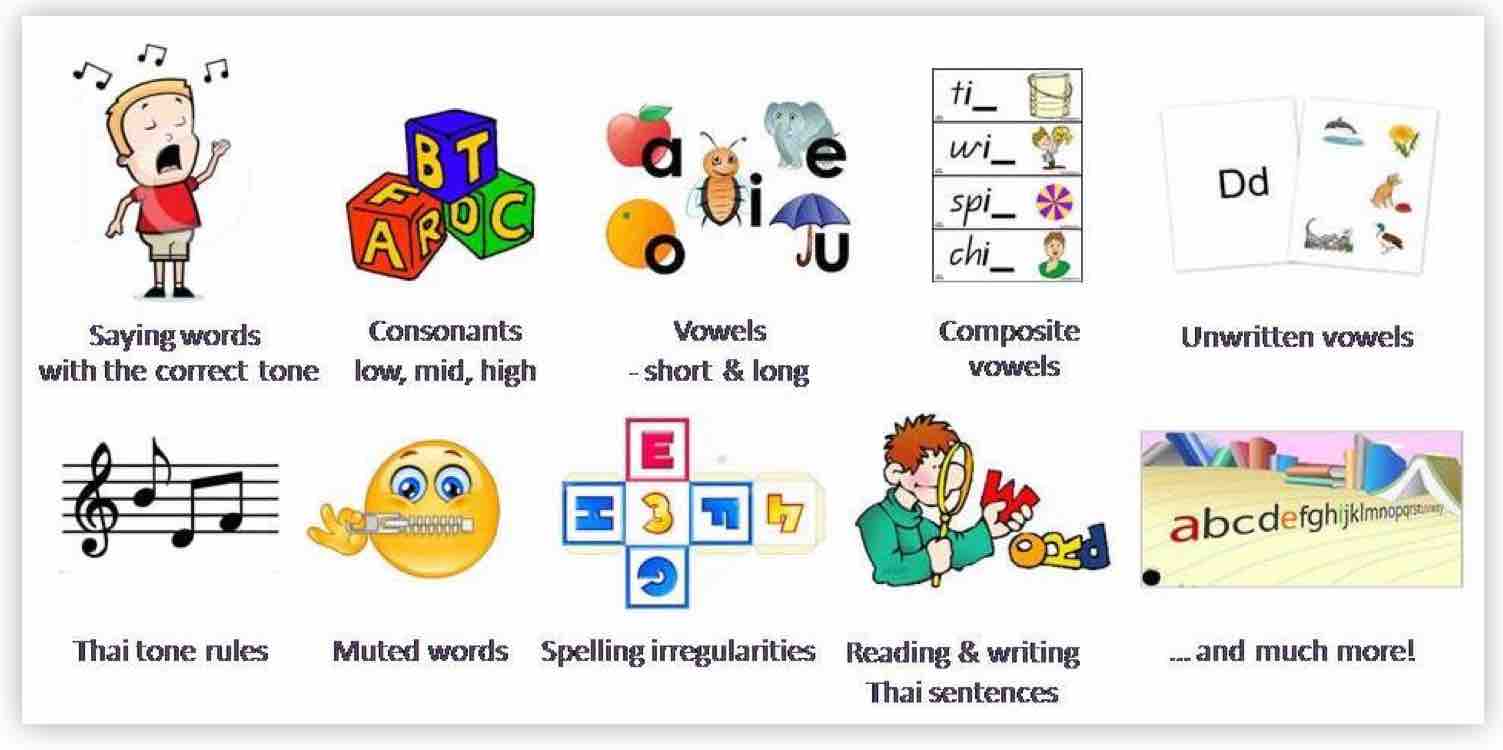 Lessons consist of: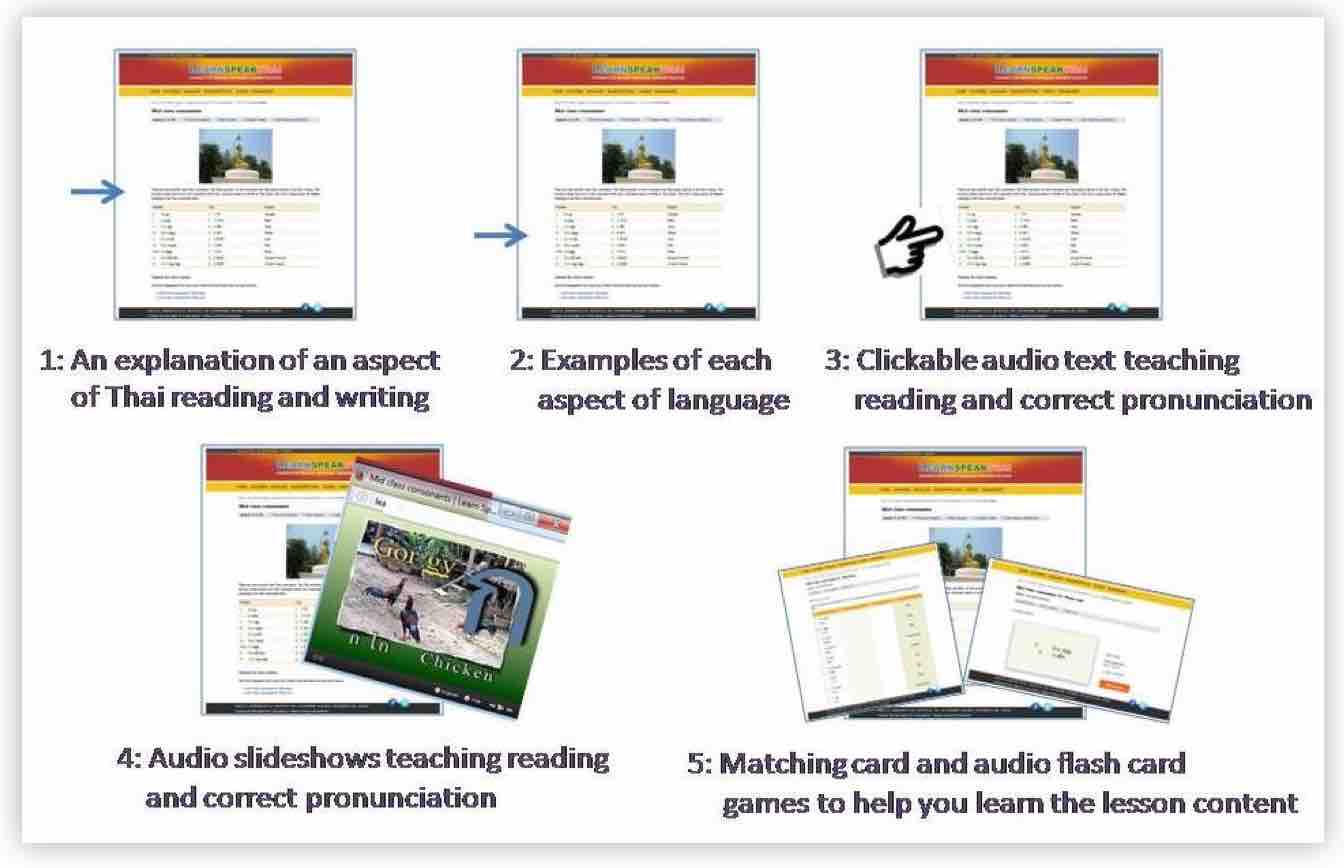 Each chapter has useful PDF writing practice guides and exercise print-outs so that you apply what you have learnt and test your progress.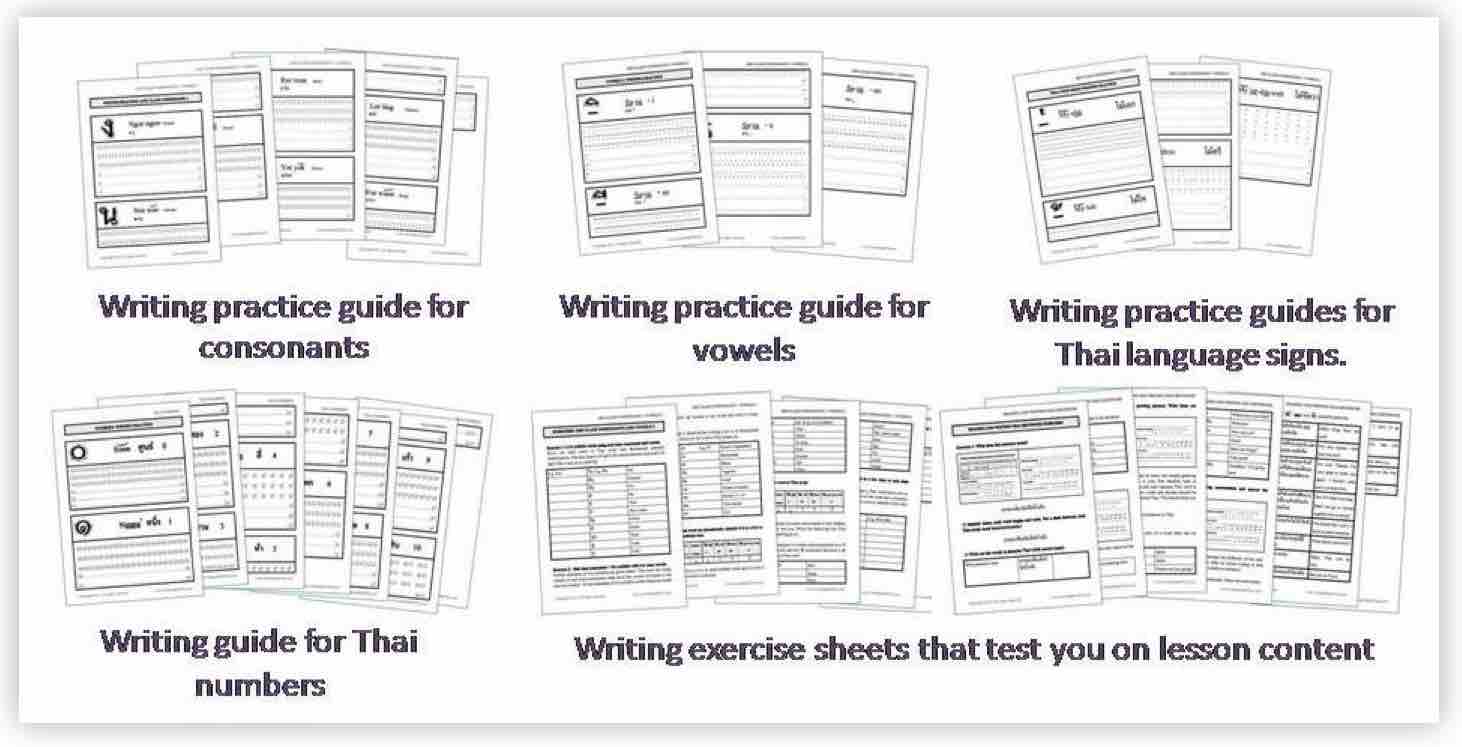 You also get an indispensable Thai writing rules quick check summary PDF.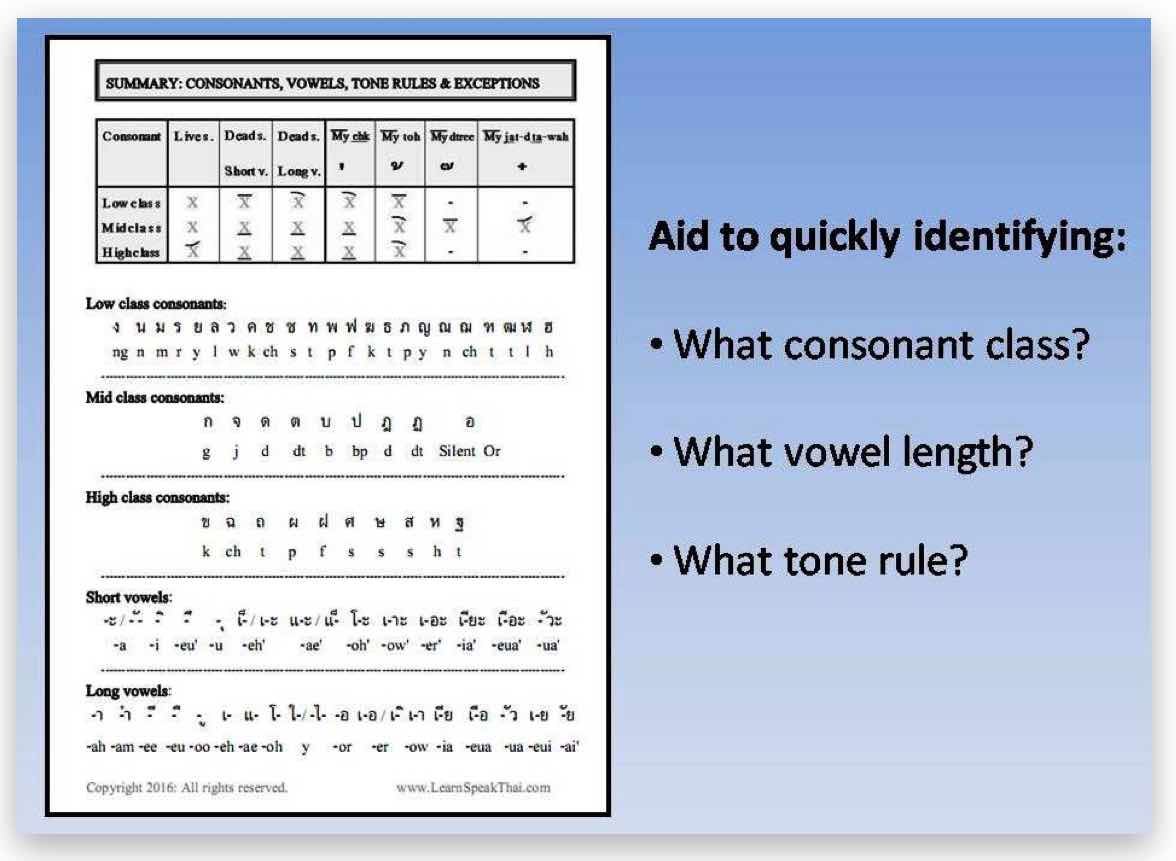 Expertly designed lessons that makes learning easier
The online course has been developed with you in mind. Lessons teach in a simple, step by step way that gives you the best possible opportunity to master Thai reading, writing and pronunciation.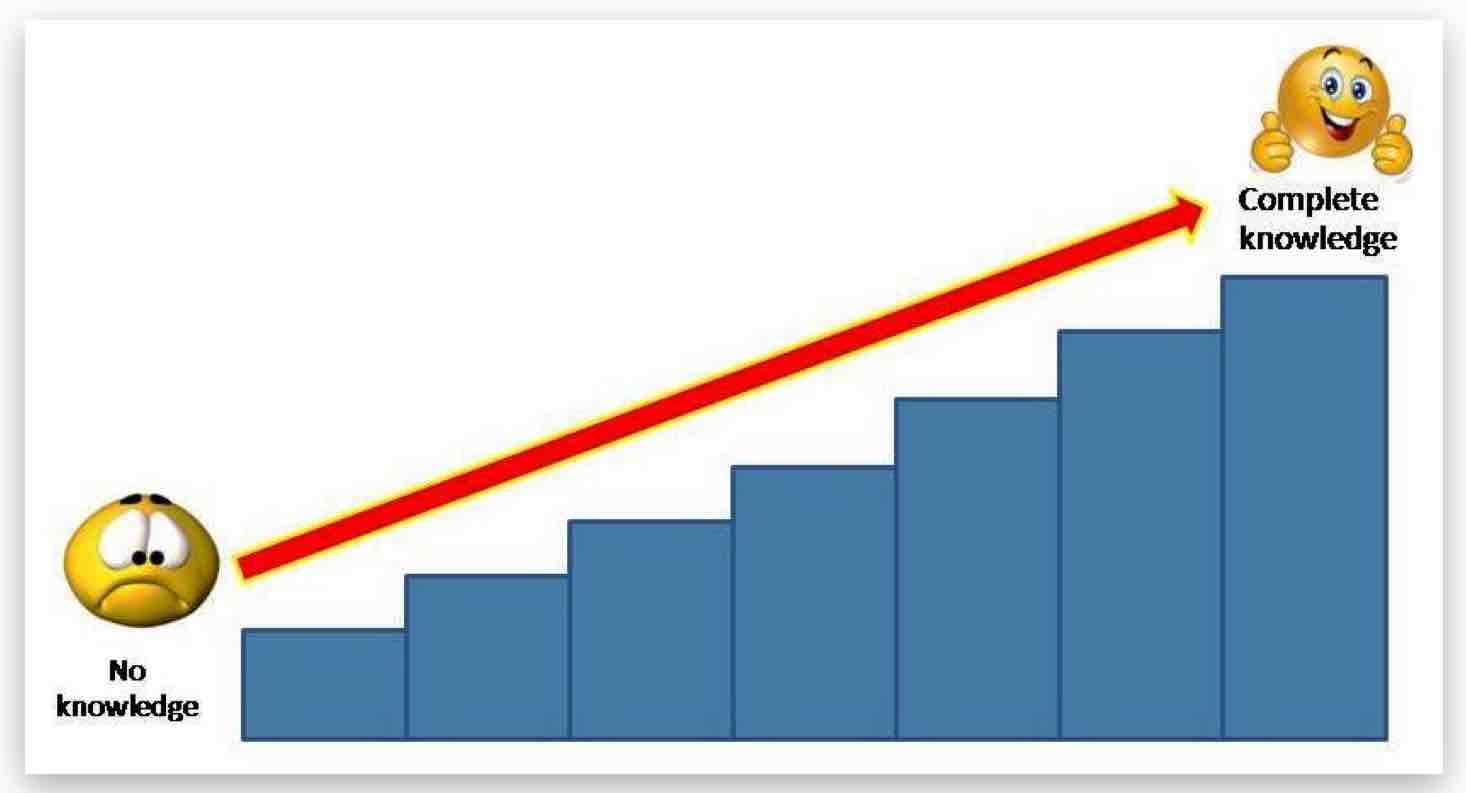 Click here or image below to see the lesson content of each chapter: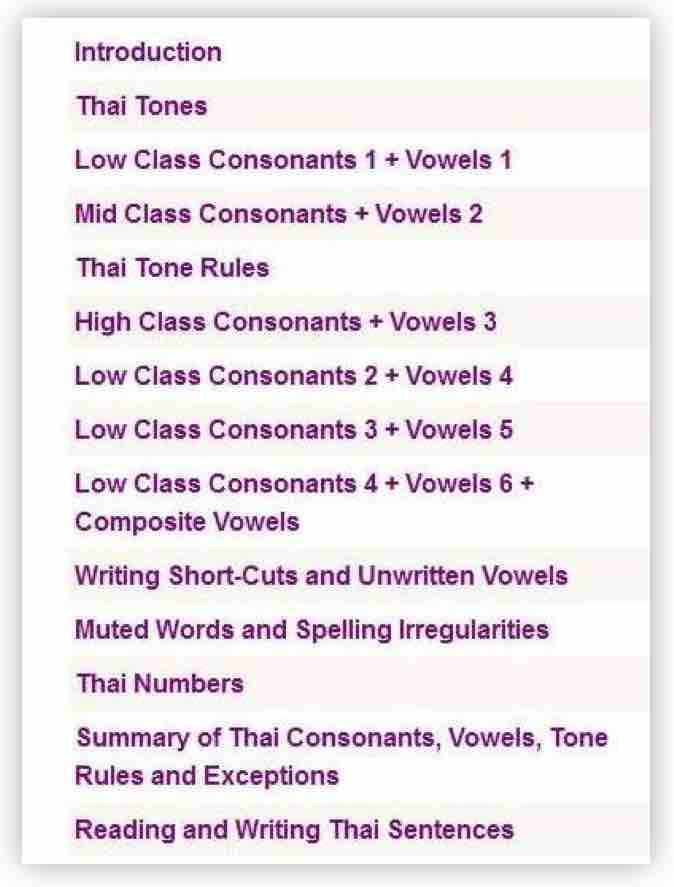 Buy with confidence: Look what our customers tell us
We believe that Learn Speak Thai products offer you the very best and most effective way to learn Thai. But don't take our word for it. Click on the banner below to see what customers who have bought our courses have to say.

Don't miss out. Start learning today!
So don't delay. Learn to read, write and speak Thai with the correct pronunciation with our online course TODAY!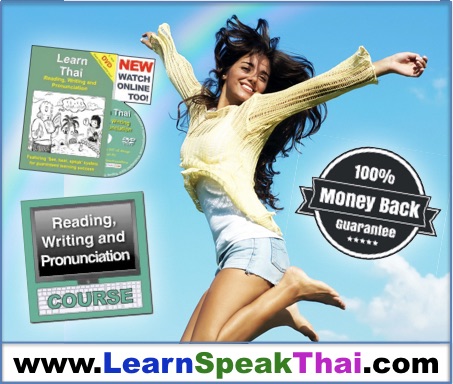 Click here to subscribe: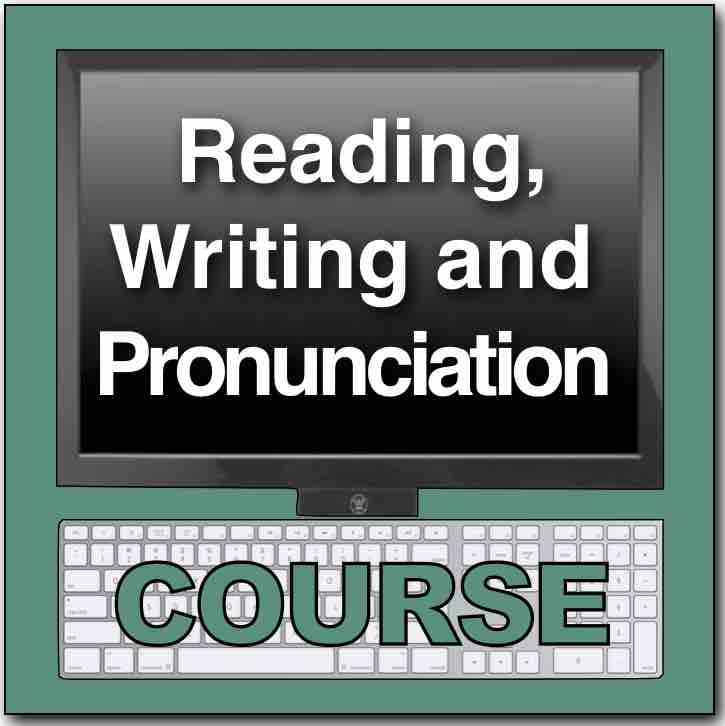 It's also available as a book with DVD Video. Click here to buy book:
You won't make a better investment in your Thai learning success!
------------------------------------------
Click link below to see commonly asked questions and answers about the course:
Q&A about Learn Thai Reading,Writing and Pronunciation online course