Learn Thai Word Modules
Learn Thai Word Modules
'Buy me!' price: only £0.99
The Learn Speak Thai In-focus word modules are unbeatable value low cost learning solutions designed to provide the most complete, focused and effective way to learn Thai using a particular aspect of the Thai vocabulary. Word module content is taken from the Learn Speak Thai Online Beginners / Intermediate courses and Speak Thai Volume 1 and Volume 2 book + DVD courses. The word modules are ideal for beginners as well as more advanced or experienced Thai language learners who don't want to buy the complete beginners or intermediate Speak Thai courses but are interested in learning Thai vocabulary of a particular topic.
Each module features lessons with clickable audio text, video slideshows with audio, and audio flash card and matching word games to help you learn Thai.

All online word modules are mobile device friendly. View and learn on all devices (mobile phone, tablet, laptop)!
Click on the individual Speak Thai word modules below for lesson content information.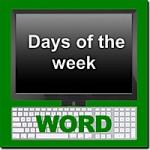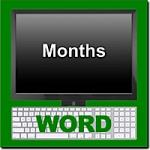 Months Word Module
Highly recommended! Arguably the most difficult Thai words to learn, this Speak Thai In-focus Month Word Module teaches you how to say the Thai name for each month, how to remember which month name end word to use by length of month, and how to ask and answer the questions what month is it? 15+ words. This can help you learn Thai more quickly.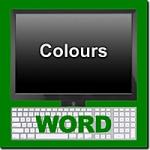 Colours Word Module
This Speak Thai In-focus Colours Word Module helps you learn Thai by learning the names of the main colours, how to describe a light colour and dark colour, and how to ask for a particular colour when shopping. 20+ words.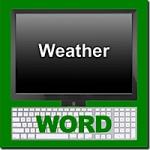 Weather Word Module
This Speak Thai In-focus Weather Word Module teaches you the key words that describe climate and weather conditions. You'll learn the words for the Thai seasons and the key words that describe all the different features and types of weather (wind, rain, thunder etc.). 22+ words.