Easy Thai For Tourists
Easy Thai For Tourists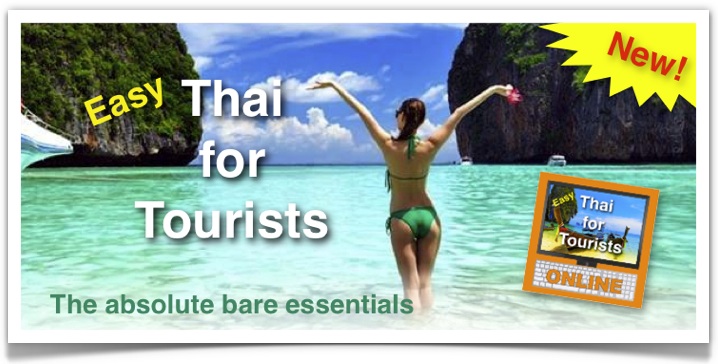 Unbeatable value subscription plan:
If you just want to learn a few useful words and phrases in Thai for your next holiday in Thailand this Easy Thai for Tourists lesson module is for you. Richard Charles gives you the absolute bare essential minimum words and phrases you need to get by when holidaying in Thailand. From saying hello to asking where the toilets are, all the key words and phrases are here. The lesson module contains easily learnt key words and phrases that you will use and that with a little effort you can remember without having to delve into the book all the time when you are in Thailand wanting to say something in Thai. It is designed to allow you to have good and spontaneous interactions with Thai people in a wide range of everyday situations. You can have no better preparation for learning to speak basic Thai for your next holiday in Thailand.
Click on chapters below to see content.
Chapters